​Paweł Hajan
Team Member,
Zeltiq/Allergan, Galway
Cycling, swimming, jogging and shopping the key elements of a comfortable lifestyle for Paweł in Galway.
My wife and I moved to Galway from Poland in October 2017 and shortly after relocating, I joined the team at Allergan.
We've met some very nice people since moving. My colleagues, in particular, are very friendly. I car share with my co-workers when commuting to work, but sometimes I cycle too as work is only 10k from our home in Doughiska.
Galway scenery is breathtaking, especially early in the morning when the first thing I see is the bay and the ocean. This is the first time I've lived so close to the sea. I like it very much here; there's so much to visit and explore.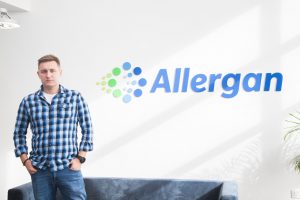 My working hours really suit a work-life balance; before I was working shifts but now I have weekends off which gives us more time to visit places in the area – whether it's Salthill Beach, going for a cycle at Silver Strand, jogging in Merlin Wood, shopping in Eyre Square or having a quiet lunch in Oranmore. We try to visit other places around Ireland too; we've climbed Croagh Patrick in Mayo and have gone to see the Cliffs of Moher twice.
Ireland is a fascinating country and I really enjoy exploring it. There are so many great career prospects here, as well as education opportunities, so it's inviting for students too. You can get a proper education and find a good and promising job in just one city.
Collins McNicholas Recruitment & HR Services Group would like to thank Paweł Hajan for writing this guest blog as part of our Galway-Mayo Relocation blog series on living and working in the West of Ireland. See the reasons why other people are moving to the West of Ireland here.
Download our Galway-Mayo Relocation Survey here or view our other publications here.
For job opportunities in Galway or Mayo, contact our office HERE.