​Inma Aguilera, Manufacturing Process Development Engineer, Creganna Medical, Galway
Beautiful scenery, a fifteen-minute commute and the opportunity to grow her career. Why Inma Aguilera is loving life in Galway!
The West of Ireland is a great place for engineers to further their careers because there are so many large companies where you can grow and progress your career.
I'm originally from Alicante, Spain but I moved to the Netherlands in 2015 for better career and lifestyle opportunities. While there were many great opportunities there, I wanted to improve my language skills and, having visited Ireland twice before, it seemed like the perfect place to achieve this as well as growing my career.
In June 2018, I moved to Renmore, Galway after getting a job with Creganna Medical at their site in Parkmore Business and Technology Park – just 5k from my home. My journey to work takes me around 15 minutes each day by bus. It's much easier to communicate with people here. My colleagues are very friendly, everyone helps each other out, and the hours are flexible. It's a very supportive team and it's such a nice environment to work in.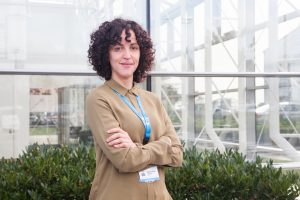 I love traveling and exploring new places so I'm looking forward to exploring other towns around Ireland in my spare time. But there is also so much going on here in Galway. It's great for shopping, there is plenty to do and see, and there is beautiful scenery right on your doorstep. It's also a fantastic city for arts all year round. I love art and culture and am looking forward to joining a painting class soon.
Collins McNicholas Recruitment & HR Services Group would like to thank Inma Aguilera for writing this guest blog as part of our Galway-Mayo Relocation blog series on living and working in the West of Ireland. See reasons why other people are moving to Galway and Mayo here.
Download our Galway-Mayo Relocation Survey here or view our other publications here.
For job opportunities in Galway or Mayo, contact our office HERE.