​​We're proud of our team. Do you want to meet them? Our 'I AM CMcN' series puts the spotlight on our team at Collins McNicholas to allow you to get to know them more. We are proud of all our teams, the work they do, and the community feel we have developed in our company.
In this interview, we introduce you to Fiona Collery, Financial Controller based in our Sligo Office.
​
Q.1
What is your job title, and what do you do from day to day in your job?
I am the Financial Controller with Collins McNicholas. My day-to-day responsibilities involve overseeing the finance team, supporting the Directors and management team with strategic planning, financial reporting, cash management and all the other fun accounting bits and pieces. I have a superb team working alongside me which makes the day job enjoyable and the time flies by.
Q.2
Why did you get into this line of work, and what brought you to work for Collins McNicholas?
I studied Commerce at NUIG until 2002 and then joined a local accounting firm in Sligo to study for my ACCA exams and become a qualified accountant. This qualification gave me a great platform to further expand my knowledge base, which eventually saw me leave the Accounting Practice arena in 2010 and join Industry, where I worked in the UK for over 5 years. From here, my career grew and I gained invaluable experience in managing people and getting an in-depth working knowledge of how companies succeed through successful financial planning and commercial negotiations.
The company has a real family feel about it and a strong team spirit.
​
In 2015, after the birth of our first child, my husband and I decided to relocate back to Sligo to be close to our families. It was then I was recommended by numerous people to reach out to Collins McNicholas for my next career opportunity. Their reputation in Sligo and the Northwest was unrivalled and I did not hesitate to send them my CV and enquire about opportunities locally. Luckily for me, they had an opportunity open internally and I applied and became their Payroll Manager in June 2016. Following on from this, I was later promoted to their Financial Controller in July 2017. It has been an exciting and fulfilling journey with CMCN to date and I cannot wait to see what the future holds for us as we have a number of key projects currently in the pipeline.
​
Q.3
What is your favourite thing about working at Collins McNicholas?
I love the camaraderie within CMCN and the openness of management to seek new ideas and suggestions as to how we can continue to improve as an employer and also as a provider of a top-class service. The company has a real family feel about it and a strong team spirit.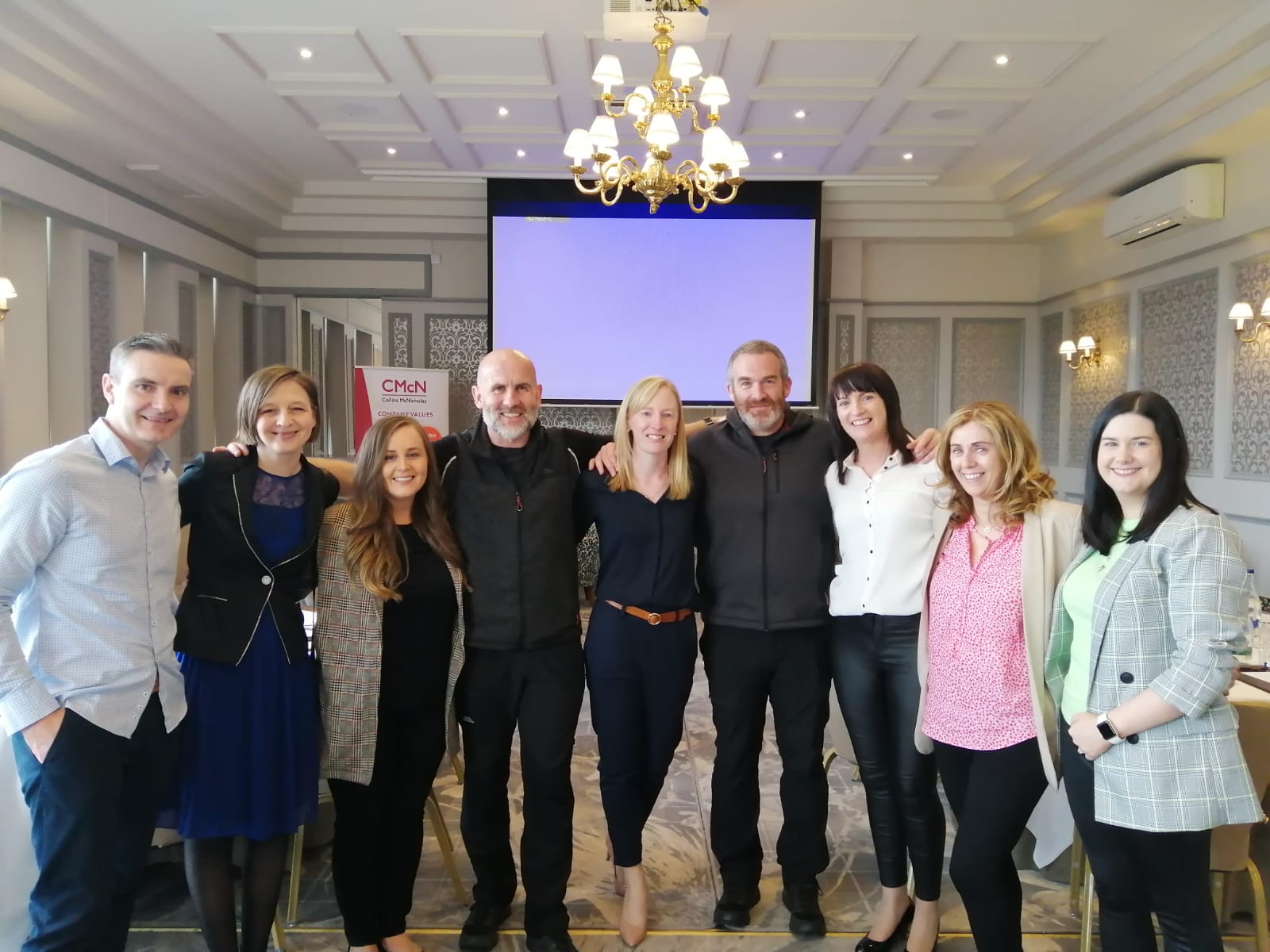 Q.4
What did you want to grow up to be as a kid?
I am pretty sure I never had lofty ambitions to become an accountant when I was a child. I used to love Enid Blyton's books, so there is a good chance I fancied myself as a member of the Famous Five or the Secret Seven.
Q.5
What was your funniest/weirdest job?
I had Summer jobs from when I was about 14 or 15 years of age, so I have been working for quite a while now. I spent a fun-filled summer in Edinburgh one year during college, working with three of my friends in a well-known international burger chain. It goes without saying that I ate my fill of burgers during those three months.
Q.6
Tell us something we don't know about you.
In my younger years, I was an Irish dancer, winning medals at Connaught and All Ireland competitions. I also participated in the World Irish Dancing Championships. I have always been a little competitive.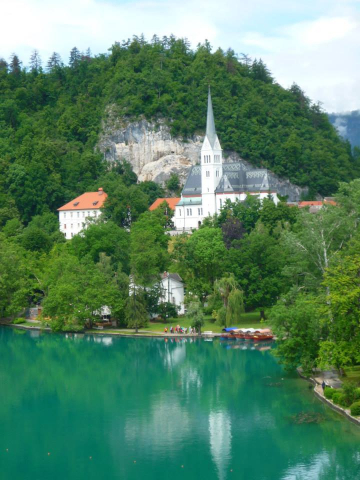 Q.7
What's your favourite holiday destination to date?
I loved the west coast of Canada. We visited Whistler, Victoria Island and Vancouver 10 years ago now. I also had a wonderful visit to Ljubljana and Lake Bled in Slovenia before. It's absolutely beautiful there. I am looking forward to getting more travel into my plans in the future.
Q.8
What was the last film you watched and/or book you read?
James Bond – "No Time to Die" was on TV the other night. I love this movie; I saw it twice in the cinema when it was released. I love reading too, it's a great way to unwind after a busy day. I am currently reading "A Short History of Ireland 1500 – 2000" by John Gibney. This is a bit of a different genre for me, as I usually read light fiction books for escapism. I am keen to refresh my knowledge of Irish history and this book is a good starting point.
Q.9
What is your number one tip when candidates go for an interview and/or clients are conducting an interview?
For a Candidate, I would say make sure you have researched the company you are interviewing with and be prepared to show you have knowledge of what they do. Practice your responses to standard interview questions by saying them out loud. This will help you to get your flow of words and boost your confidence when you are in a real interview.
As an interviewer, I would say make sure your interview questions reflect who and what you are looking for in a new team member. Tailor your questions to the role you are recruiting for and be prepared to adapt your questions during the interview process to tease out more information from the candidate.
---
​
If you're interested in working with Collins McNicholas or looking for a career in Accounting and Finance, visit one of the links below.
Join Our TeamView Jobs in Finance
​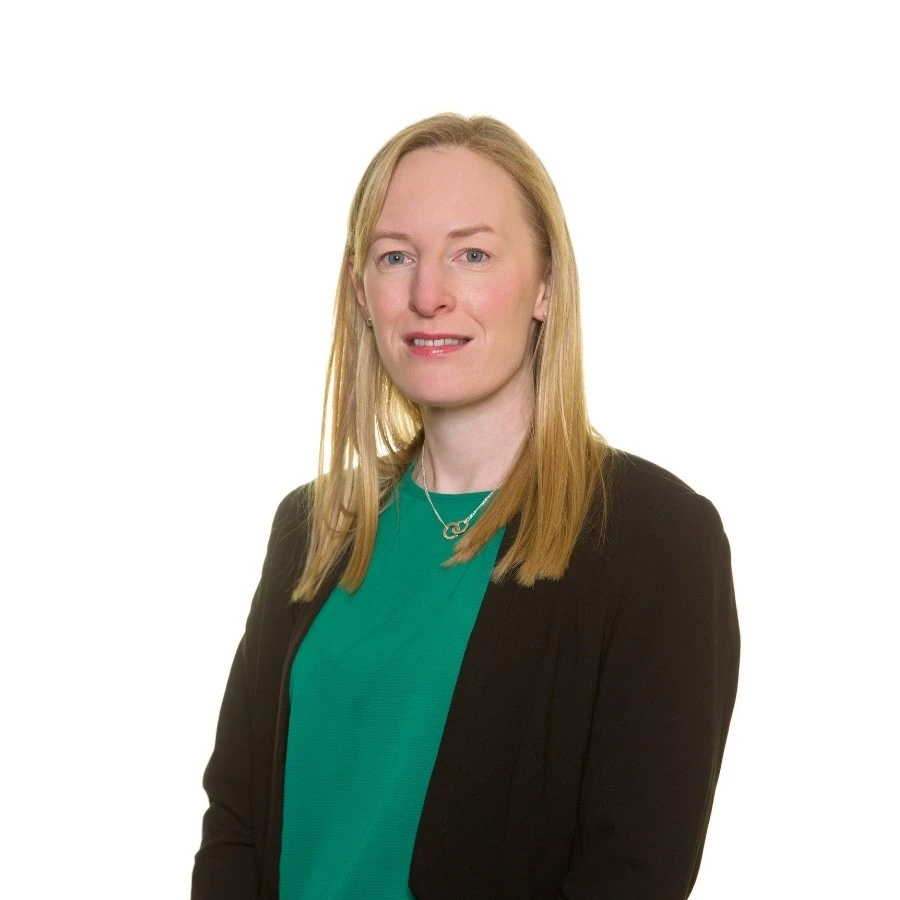 ​
​Fiona Collery​​
Financial Controller​
​fiona.collery@collinsmcnicholas.ie
​