​
​We're proud of our team. Do you want to meet them? Our 'I AM CMcN' series puts the spotlight on our team at Collins McNicholas to allow you to get to know them more. We are proud of all our teams, the work they do, and the community feel we have developed in our company.
In this interview, we introduce you to Sarra Hadi, Recruitment Consultant in our Leinster Office.
Q.1

Sarra, w

hat is your job title, and what does your role entail?

I work as a Recruitment Consultant on the commercial team covering the Leinster area. I usually source for Administrators, Sales Professionals, Operators and Customer Service jobs – a bit of a mix, really 😊 I started with Collins McNicholas Recruitment back in 2019 for just over a year, and then boomeranged back in 2022 and haven't looked back since! I really enjoy the buzz of recruitment and can honestly say that no two days are ever the same!
I think it would be hard to find a company that matches the culture of Collins McNicholas.
​
​​
Q.2
Why did you get into recruitment?
I think I kind of just fell into recruitment. I had no idea what career I would be suited to when I left college. The more I looked into it, I thought, 'hmmm, that could be for me', so I went for a job with a recruitment agency and secured a position in Dublin! I knew when I started then that I had made the right choice in my career. I really enjoyed the buzz that recruitment brings. It's a high-energy role with lots of ups and downs. Some may even refer to it as a rollercoaster and advise you to 'ride the waves'. If you're a recruitment consultant, you know what I mean!
​
Q.3
What is your favourite thing about working at Collins McNicholas?
Definitely their unique culture – I think it would be hard to find a company that matches the culture of Collins McNicholas. The amazing people the company employs make the culture what it is today. If you look at the company's reviews on Glassdoor and Indeed Jobs, everyone says the same. I also love the open-door policy. Many companies claim to have one, but Collins McNicholas really do – I'd never feel like I couldn't pick up the phone and call one of the directors or managers if I had a question. Management wants you to succeed in your role, and they really invest their time and efforts in this.
A singer (LOL) – I thought I had the voice of Beyonce!
​
​
Q.4
So Sarra, tell us, what did you want to grow up to be as a kid?
A singer (LOL) – I thought I had the voice of Beyonce, and how wrong I was! Shortly after I figured this out, I decided I wanted to be a Guard. This one I did actually pursue for two years, and although I enjoyed some aspects of the role, I couldn't see myself in it for 30 years, so I decided to come back to a role that I knew I would be happy in long term!
​
Q.5
What was your funniest/weirdest job?
Probably when I worked in Greece for a summer, and my job was to go on boat parties – great craic!
​
Q.6
Favourite holiday destination to date?
It would have to be Istanbul. I love the culture and history of Turkey. I also have a relation in Turkey, so it is nice to see them when I visit. Turkey used to be a massive tourist spot amongst the Irish. It's mainly British now who visit when I'm there, but I'd definitely recommend the Irish to take a trip – there is lots to do, a lot of attractions to see, and the Turkish people are lovely.
​
Q.7
The last film you watched or book you read?
I'm actually currently reading Ray Goggins' Ranger 22 Lessons from the Front. I'm learning a lot about resilience from it and would rate it 10/10. Ray spoke at one of our recent Company Gatherings, which led me to read his book. There were so many good speakers at the event, but he really stood out to me, so I bought the book. Prior to this, I don't actually remember the last book I read. I wouldn't be a big reader! The last film I watched was the Siege of Jadotville – again, I would give this a 10/10. It's also on Netflix, in case anyone wants to watch it!
​
Q.8
What is your number one tip when your candidates go for an interview and/or your client is conducting an interview?
Be yourself. People buy from people – I think this works both ways, especially in a candidate-driven market. I would also advise clients to remember to sell the company to the candidates. You may be causing candidates to turn down your offer without realising it. Let them know about your culture and your company values, as these are things that really matter to candidates today, and they will no doubt have other offers on the table, so they will want to know why they should accept your offer if you should present one.
​
---
​
If you're interested in working with Sarra Hadi to recruit talent or want to apply to one of her open jobs, visit one of the links below.
View Sarra's JobsView Jobs in Leinster
​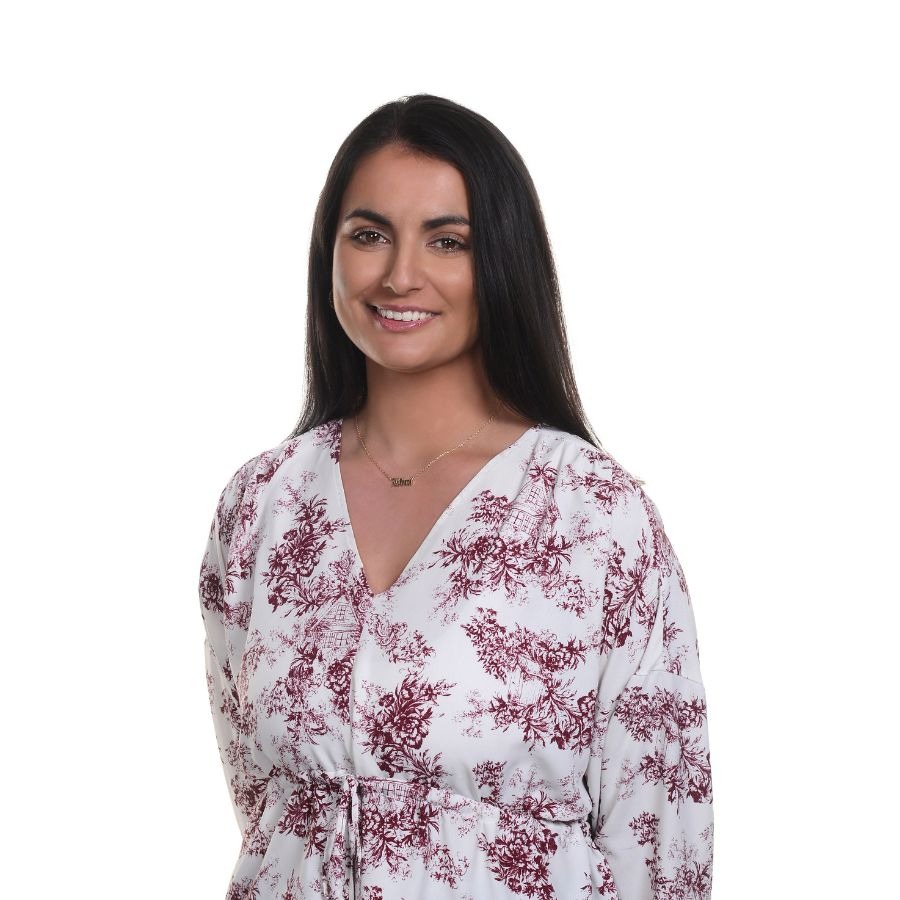 ​
Sarra Hadi
Senior Recruitment Consultant
sarra.hadi@collinsmcnicholas.ie
​