​
ATU launches new part-time Level 8 Bachelor of Arts Honours in Human Resource Management
​The ATU (Atlantic Technological University) School of Business hosted a launch of their new part-time Level 8 Bachelor of Arts Honours in Human Resource Management on Friday, March 10th, 2023, at the ATU Mayo Campus. This programme is accredited by the Chartered Institute of Personnel & Development (CIPD), so it was great to meet a number of the ATU HR students currently completing HR studies.
​The theme of the event was 'How to break into Human Resource Management and how to get promoted', which is always a hot topic as so many people have taken a varied path into HR, so it is always great to gather insights and tips about progressing your career in this field.
​I was delighted to join the group of esteemed panellists and hear their insights about the skills and attributes sought by the market, the value of an HR qualification and CIPD accreditation, tips to aid career progression within your organisation and the overall value of building solid connections and networking – I was in great company on the day sharing the panel with Joan Hannon (HR Manager, Boston Scientific), Noreen Coyne (Managing Consultant, People Matters), Shane Lynott (Talent Acquisition Manager, Portwest), Ciara Compton (HR Manager, Ireland West Airport) and Kevin Dunleavy (HR Director, Hollister).
It was great also to be joined by my colleague Ciara Holohan from our People Consulting team at the launch of the programme.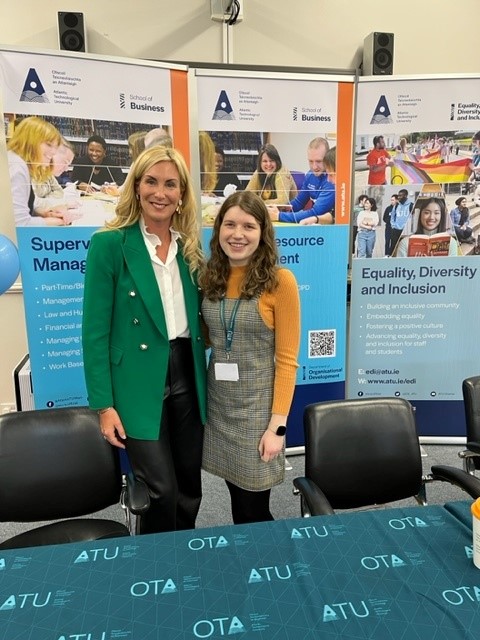 ​
Breaking into Human Resource Management
Some of the key takeaways from the event were as follows:
Having a clear, concise and current CV, a professional LinkedIn profile, and always preparing for upcoming interviews that are going to positively impact your chances when applying for HR opportunities or promotions.

Know why you want to work in HR and what you have to offer. Identify your transferable skills. Many of the skills needed for jobs in human resources are soft skills and are those used in many other fields and sectors. Identify which of these skills you already possess and find ways to hone those skills you lack.

There may not be a 'straightforward' path into HR as many people take routes coming from the production floor, administration and finance, so persevere on your journey by continuously improving your experience and knowledge, and never be afraid to ask for feedback.

Build a solid network or community within HR that you can liaise with to help further your career.

Considering upskilling and completing an HR qualification is always advantageous when job hunting, so ensure you research the various courses and what they have to offer.

Keep learning in order to progress. The HR landscape is changing continuously, so keeping up to speed with current trends.

Soft skills such as communication (verbal and written), collaboration and influencing are extremely important, along with technical skills using systems and data analysis. These skills need to be constantly developed and showcased during the interview stage, so have solid examples of how you utilised these skills in the past.

Emotional intelligence (EI) and empathy are imperative strengths to bring to an HR role – one speaker eluded to the fact that 'EI trumps IQ at all times', which is indeed very true.

If not currently in an HR role, perhaps volunteer for work experience within the HR department of your organisation – why not ask someone working in HR to mentor you?

Consider a position in another sector or smaller business as it may be open to considering candidates who are willing to wear a variety of hats, such as working in payroll, accounting, administration and training, so this may provide you with well-rounded experience and credibility.

Consider starting out your career as a Recruiter. Larger companies will regularly take on Talent Acquisition team members and this may be an easier route into HR without a degree because they typically deal with fewer legal issues than other HR functions.
Conclusion
What is important to remember is that every day is a learning day in HR, as typically, employee relations (ER) can be challenging, and no two situations are the same. However, it is also a very rewarding career, and many don't realise that HR is the career route for them until they actually commence working in this area. ​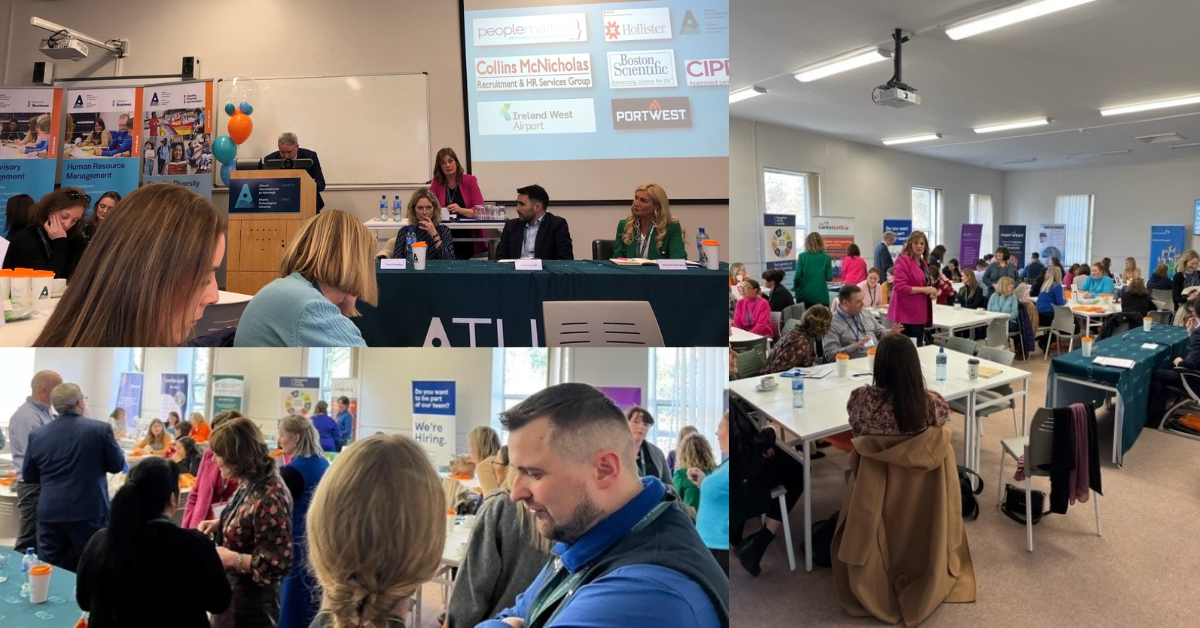 Finally, I would like to congratulate the ATU on formally launching their new part-time Level 8 Bachelor of Arts Honours in Human Resource Management which will be a welcome addition to the qualifications on offer within the West of Ireland. It is refreshing to see the addition of new and very relevant modules for HR professionals across such topical areas as Equality, Diversity & Inclusion; Digital skills, Business Intelligence, Work Place Psychology, Business Acumen and Finance for HR Managers.
Applications are now open for September, and further details can be reviewed at: https://www.gmit.ie/bachelor-of-arts-honours-in-human-resource-management
​
---
​
If you're considering a career in HR or looking to change roles, take a look at some of our open jobs, or why not set up a Job Alert for HR jobs in your current location, so you never miss an opportunity?
​​
​​
​