Starting a new job is a big deal. It can be a nervy experience being the new kid in school and having to prove yourself all over again to new colleagues. Here are a few tips to make those first few days and weeks more comfortable and productive.
​
​1. Be prepared
Get prepared and organised ahead of your first day starting a new job. Decide what you will wear, get the timings right for your commute and consider what you need to bring on the first day. Don't leave it until the last minute to arrange any items or materials you might need to bring. Allow extra time for potential delays, and aim to arrive ten minutes early. Nothing is worse than being late on your first day starting a new job! Taking the stress out of the morning will put you in a positive mindset when walking in the door on day one.
​
2. Build Relationships
Building relationships with your colleagues and manager will help you to feel more comfortable and part of the organisational community. Be friendly and proactive about setting aside time to sit with colleagues and understand them and their roles in the business. Don't be afraid to share details about yourself and find common interests to talk about. Try speaking about things other than work, like hobbies or family life, to give them a sense of your authentic self. This will build a sense of trust and familiarity between you all. Go out of your way to support your peers from the off, as you can learn a lot from these colleagues in the early stages if the relationship is solid.
​
3. Ask Questions!
When starting a new job, the best way to learn is by asking questions, especially during your initial training. This also indicates that you are committed to the role and eager to learn and take on responsibility. Use a notebook for all questions and ensure you jot them down, and at the end of the day, you can sit with your manager and ask these questions. Asking questions is always a good thing, so don't be afraid! Your manager will likely be impressed by your proactive approach and eagerness to learn. However, ensure you are filling in the answers where necessary. You will be taking a lot of information in on your first few weeks, so don't rely on your memory, jot it all down.
​
4. Ask for feedback
Feedback is a vital indicator of how you are doing in your role, especially at the beginning when starting a new job! Don't be afraid to ask your manager or supervisor for feedback. Not only does this indicate your investment in your new position, but it is also a valuable opportunity to review your performance, receive suggestions for improvement, and get advice and encouragement. Also, asking for areas of improvement shows honesty and vulnerability, which will only build a stronger relationship between you and your manager.
​
5. Don't stress
Starting in a new role is an exciting step in your career but also a significant change. The first few days of a new job can be intense as you go through training, and there is a lot to take in and learn. Taking in large amounts of information seven hours a day for the first few weeks can be very tiring – don't underestimate this! Be patient with yourself, and don't expect to know everything overnight! Getting to grips with all of the information will take time. If you feel stressed out, pause, take a deep breath, and remember that you are not expected to get it all at once.
​
6. Bring a positive can-do attitude on day one
Starting a new job is a positive change and should be viewed as a valuable opportunity. When all aspects of the change are considered, it's important to remember that you are taking a step forward in your career, and you also have the opportunity to make new friendships along the way. Bringing this positive attitude with you from day one onwards will help to build a connection with colleagues and give them confidence that they can work with you going forward, which is exactly the start you want in a new role!​
​
---
​
​Browse other articles for career advice, hints and tips, or if you're looking for a career change, take a look at some of our open roles today.
Read our articlesSearch for jobs
​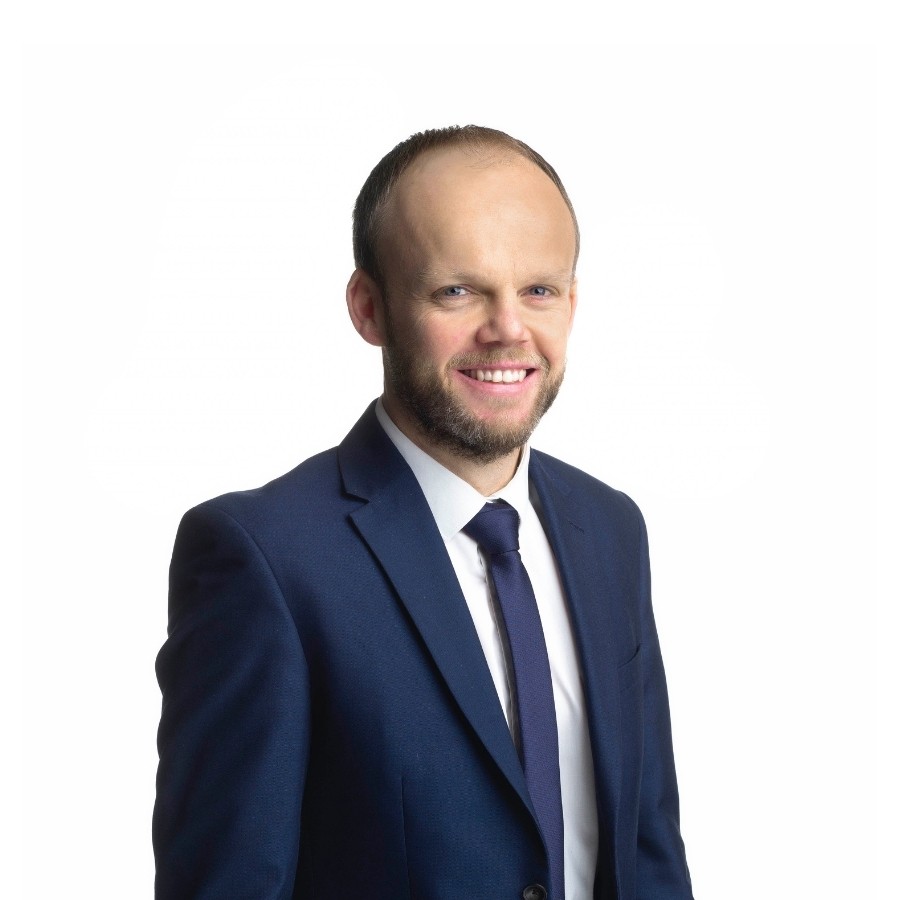 ​

​

Rory Walsh

​




​Associate Director | Munster