​Camarillo, California, February 1st, 2019 – Meissner Filtration Products announced today that it will expand manufacturing operations by establishing a facility in County Mayo, Ireland, creating upwards of 150 jobs over the next 5 years.
In order to be operational in Q1 2020, Meissner will take advantage of a brand new existing 34,000 ft2 Advanced Technology Building constructed by the IDA in Castlebar, expanding it to 100,000 ft2. Meissner has also purchased the adjacent land in order to be able to more than triple the facility's current footprint. Meissner plans to install a substantial, state of the art cleanroom within the existing facility to be used for the manufacture of Single-Use Systems (SUS) that support their biopharmaceutical and pharmaceutical client base.
The investment is supported by the Irish Government through IDA Ireland.
"We have seen substantial growth in our SUS portfolio over the past 10 years and ensuring we have the capacity in excess of customer demand is critical," stated Christopher Meissner, CEO of Meissner. "Additionally, we acutely recognize the value of manufacturing proximate to our customer base as well as geographically diversifying our manufacturing footprint. After an extensive search, we determined that Ireland was the ideal location to open our first European manufacturing facility."
Speaking at today's announcement in Castlebar, Minister for Rural and Community Development, Michael Ring T.D. said: "This is tremendous news, which I greatly welcome. The creation of 150 jobs is a huge boost to the town, to county Mayo and the entire region. Less than a year ago, I attended the launch of the IDA's Advanced Technology Building, where this company is locating. I know the availability of that state of the art facility was key to this company locating in Castlebar. Meissner now joins the cluster of international companies here such as Allergan, Baxter and Hollister. It is a real endorsement of Mayo's offering in terms of talent
and infrastructure."
"This project is a significant investment for Castlebar, Mayo and the West Region, which will be of considerable benefit to the local economy and create a substantial number of jobs," IDA Ireland Executive Director, Mary Buckley said. "A global company of the calibre of Meissner represents a most welcome addition to the Lifesciences cluster in Castlebar and to the country's supplier base in general, an important consideration in the retention and attraction of both current and new investment. It also demonstrates, once again, the value of IDA Ireland creating Advance Technology and Office buildings in regional locations to strengthen their
value proposition in seeking to attract Foreign Direct Investment. IDA Ireland remains committed to winning investments for regional locations including the West. Meissner will become the 17th important IDA supported multinational company in Mayo with these companies employing almost 5,000 people. I wish Chris, Max and the company every success here."
​​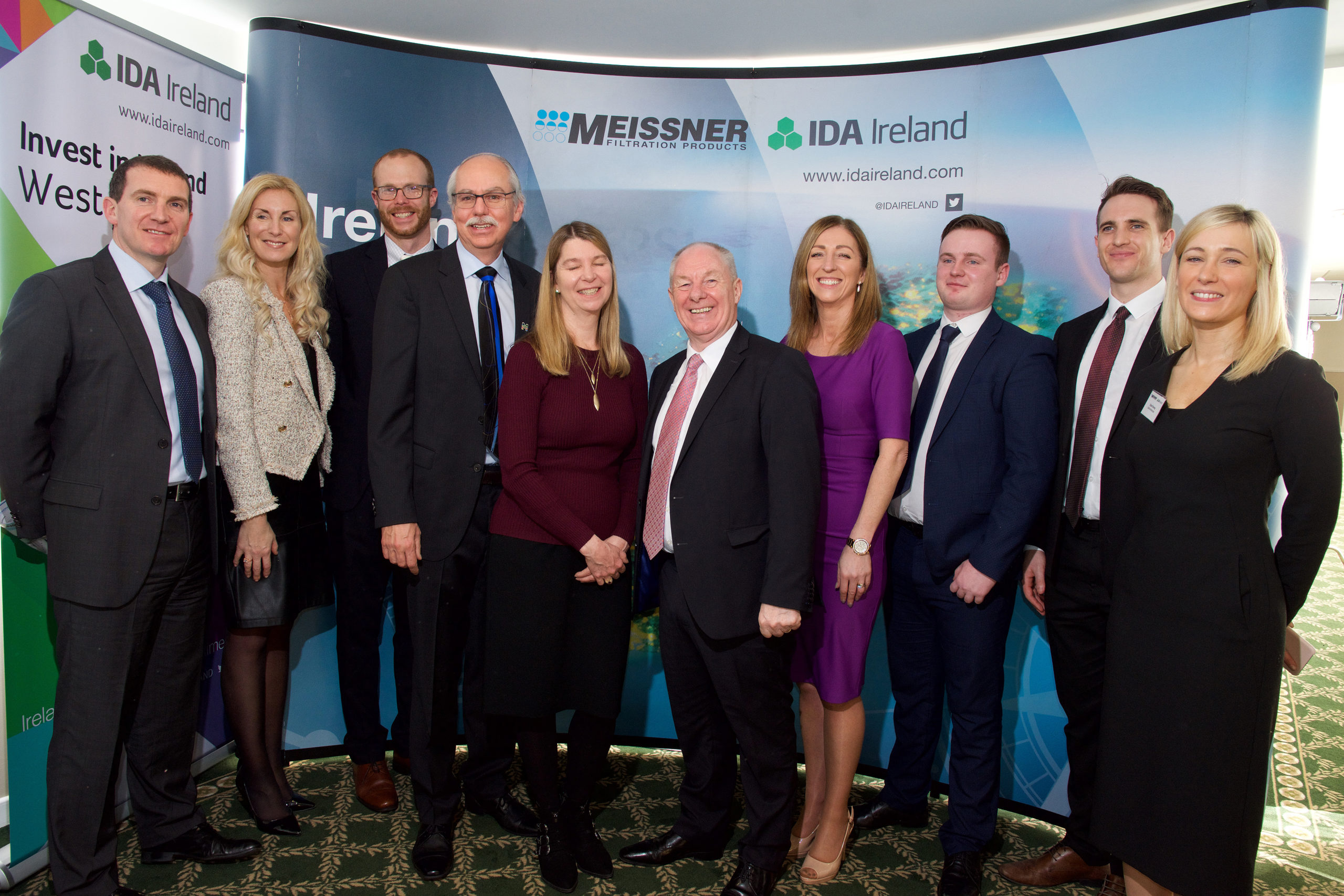 ​
Meissner currently has a manufacturing campus in Camarillo, California, U.S.A., a European logistics hub outside of Frankfurt, Germany, and multiple sales and support offices throughout the world. The facility in Castlebar, Ireland, represents its first manufacturing facility in Europe. Initial operations at the facility will include SUS manufacturing, quality and regulatory, engineering, and customer service. For more information about new and emerging roles, please send your details to meissner@collinsmcnicholas.ie. For a confidential discussion, please contact one of our dedicated consultants at Collins McNicholas, our selected recruitment partner, on (091) 706717. "We are excited about locating our new facility in County Mayo. The availability of a skilled workforce and direct access to required services makes Castlebar an ideal location for this manufacturing facility" stated Max Blomberg, Director of Operations at Meissner. "This is an important milestone for our organization, and with the outstanding support of the IDA, we are delighted by how quickly this facility will be operational."
About Meissner Filtration Products– Meissner enables pharmaceutical and biopharmaceutical manufacturing by providing advanced process solutions that encompass a wide variety of filtration media available in an unparalleled range of form factors, innovative single-use systems, and an expanding portfolio of automation platforms. Their team of experts provide support throughout the lifecycle of a client's process, from design engineering, to implementation and validation services, through logistics assistance. Meissner's global customer base is serviced through a worldwide network of personnel. For more information about
Meissner, please visit www.meissner.com.
​