About NPD Group
NPD is an innovative Global Market Research Company with operations based in Athlone, Co. Westmeath. This team of visionaries will use cutting edge technology and the latest innovations to design, develop and build solutions to address real business challenges. Roles will include machine learning, artificial intelligence, iOS and android developers, back-end and big-data engineers initially and will expand from there.
​
NPD Group Expanding in 2021
NPD is an innovative Global Market Research Company with operations based in Athlone. Headquartered in New York, NPD works across The Americas, Europe, and Asia, with European offices in France, The UK, Germany, Spain and Italy. As the company continues to expand, they are recruiting new team members to build a technical Centre of Excellence to address real business challenges through scalable solutions. If you have applied experience in any of the areas we're looking for, then please consider submitting an application for this exciting opportunity.
If you are interested in working in a fast-paced, exciting environment with a collaborative culture, then NPD is for you. As a growing multinational, NPD is recognised globally and partners with companies across a range of industries. View the current vacancies below or get in touch today to learn more.
​
​
​
NPD Solutions
The NPD Group offer a range of innovative solutions for the clients, helping them to measure, predict and improve their business. These solutions include:
Measuring markets to help our clients benchmark performance, identify opportunities, diagnose issues, and make strategic decisions to drive growth.

Providing industry expertise, thought leadership, and strategic counsel to the C-suites of some of the world's most successful brands.

Using prescriptive analytics to help clients find the best actions to take regarding pricing, product management, new product innovation, assortment, and customer segmentation.
​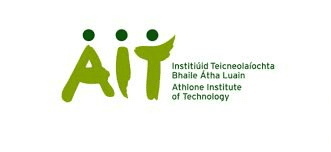 NPD has partnered with Athlone Institute of Technolog yto launch a million-euro ICT Research & Technology Lab which will develop, test and optimise Artificial Intelligence strategies for real-time market analysis.
Globally NPD has undertaken a series of projects in Artificial Intelligence, Machine Learning and Data Analytics and is now looking to build out their team. Together with Collins McNicholas, we are excited to expand the impact we've had by hiring a number of key roles across specialised areas.
Read more here: https://www.ait.ie/news-and-events/news/ait-and-the-npd-group-to-launch-1m-artificial-intelligence-lab
​
​For more information on roles at NPD Group get in contact with one of our expert recruitment consultants:
​
​