About M&P O'Sullivan
​A family business since 1905, M&P O'Sullivan Ltd, now into its fourth generation, continues to play an integral role in the Irish Food industry. A key driver of our growth is our continued passion to provide unrivaled levels of customer service to all of our customers, both big and small.
We believe in providing our customers with only the best in value, product range and support as it is only through their success that we can realise our success.
The company is extremely strong in both Retail & Foodservice activities. Our customers are food service operations such as restaurants and fast food outlets, as well as organizations like schools, universities, and hospitals. Through our retail franchise Gala, we provide stores with a one-stop shop solution for all of their buying needs. We also have significant buying power allowing us to successfully serve the independent retail market.
We continually strive to be the best at what we do and this is shown through our achieving of Gold Standard awards, every year since 2010, at the annual Stonehouse Awards ceremony. In more than 110 years M&P O'Sullivan has seen many changes in the industry but by keeping the firm family values of exceptional products delivered with outstanding service, we continue to grow and maintain our place as the best choice for every client's needs.
​

​
​
Why Choose M&P?
At M&P O'Sullivan we place the customer at the forefront of our business. Our goal is to provide an exceptional service experience, from your interaction with our seasoned sales team to expert order picking to deliveries to suit your requirements. We take great pride in our lasting relationships with customers which have been built on the core values of impeccable service and unbeatable value.
​
---
​
​
Great customer service
As a 4th generation, family-owned and operated company, our goal is not to become the largest distributor, but to be the market's renowned distributor of choice.
We are dedicated to our customers by providing a unique combination of old-school customer service coupled with relevant business solutions focused on your individual business needs.
We look at situations from the customer's point of view, understanding that real solutions provide the customer with what they need to succeed in their business
​
​
---
​
​
Delivery & Logistics
Our fleet of modern multi-temp vehicles enables us to supply customers with all the goods that they require.
We operate a multi-day delivery to all of our customers, offering them the ability to get the right stock at the right time to suit their needs.
We pride ourselves on the highest service levels; our state-of-the-art system allows us live viewing of our stock levels so our sales team can have full visibility of your required order items ensuring you are never caught unaware of unavailable products.
​
---
​
​
Ordering
Our experienced telesales team are on hand throughout the day to handle all of your order requirements. They work in conjunction with your dedicated field sales representative to ensure that your orders are delivered as required. In 2015 we invested significantly in our online ordering system.
This enables our customers a quick and easy way to place orders anytime, anywhere. Customers can view a 'my usuals' list to enable them to quickly place orders for reoccurring products. Statements and previous invoices can be easily accessed along with our product file in excess of 10,000 products.
​
---
​
​
Our Products
National brands, regional items and local favourites all make up our product portfolio. Our carefully selected range includes over 10,000 lines across our multi-temperature categories. From time-honoured and tested brands to the latest innovative products, we aim to surpass our customer's requirements to help them build customer loyalty and grow their businesses.
​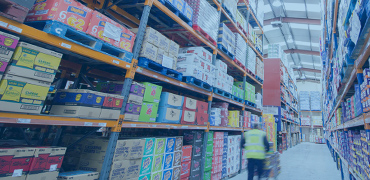 Retail
We stock over 6,000 Retail lines, from Confectionery to Snack foods, Soft Drinks, Alcohol, Health & Beauty, Chilled & Frozen. M&P O'Sullivan pride ourselves on our ability to source the best known brands at the most competitive prices and our extensive product range is consistently evolving to match consumer and retailer trends.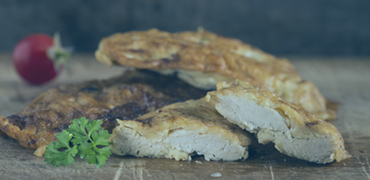 Fast Food
M&P O'Sullivan are the complete Fast Food solution and are considered the 'go-to' experts by our suppliers and customers alike. Our unparalleled range provides everything your outlet may need, from Ambient to Chill, Frozen to Packaging. You can get everything you need from one place, saving you time, money and hassle. Our range features the best known brands as well as new and innovative products which have been tried and tested by our industry leading customers.
Food Service
With more than 8,000 product lines stocked in a modern distribution facility, M&P O'Sullivan provide a local solution to fast, high quality food distribution. Our extensive range of frozen, chilled and ambient products offer chefs and caterers everything they may need, from the big well-known brands to locally produced artisan products. We have the product selection and purchasing power to compete nationally, but it's our flexibility that allows us to thrive locally.
​
​
If you're interested in a role in these areas with M&P O'Sullivan then you should email your CV to our Recruitment Consultant, Ryan Blackett:
​
​