About HEINEKEN Ireland
​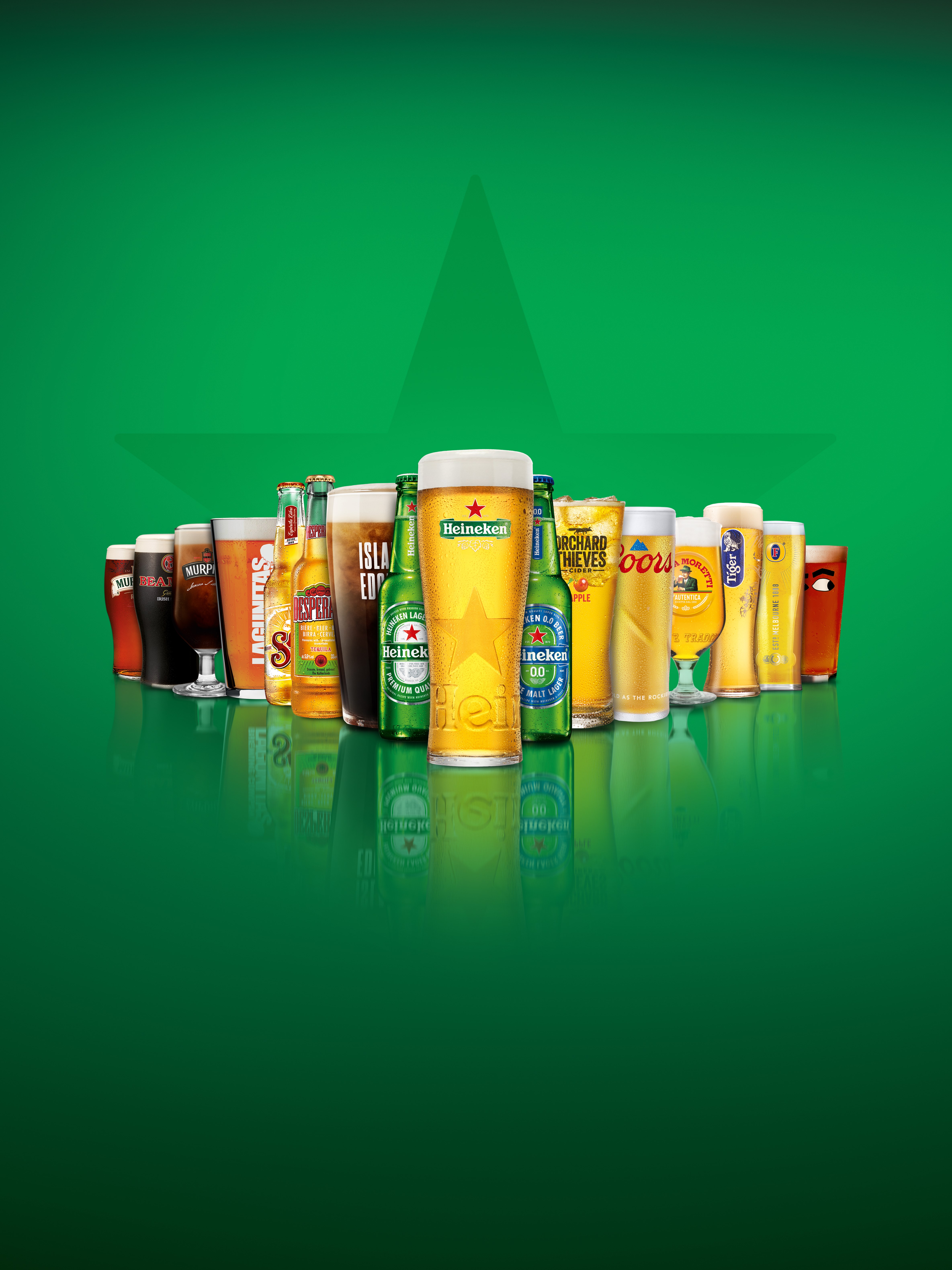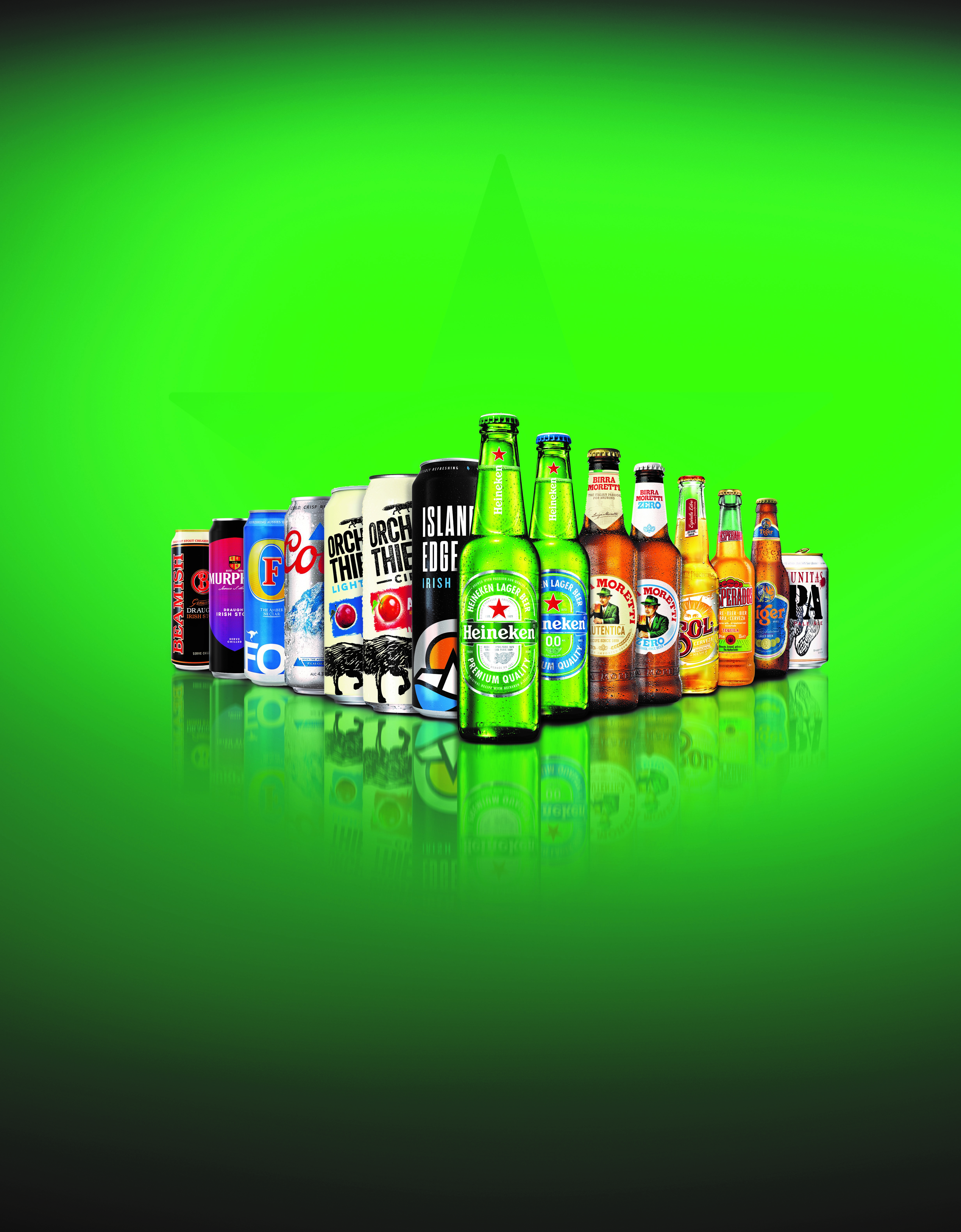 HEINEKEN Ireland is one of Ireland's leading beer and cider companies built on a proud brewing heritage that started over 160 years ago. Today, we continue to excite our consumers and customers with innovative new products and premium brand experiences. We have offices in both Cork and Dublin. We employ almost 400 people across the island of Ireland and are a major supporter of Irish agriculture, using Irish Barley from Irish farming families to brew our beers.
At HEINEKEN Ireland, the key to our success is an open secret - it's down to the great people who work for us. We offer fantastic opportunities for people with talent and drive. From our Supply Chain to Sales and Marketing, and from Customer Services, HR, Corporate Affairs, Finance, Logistics to IT - there's much more to our business than you might imagine. We're part of a dynamic global company which employs 80,000 people with operations in over 70 countries across the globe.
​
We're a business that will bring out the best in you - providing great opportunities for people with ambition and drive. It is undoubtedly the pride and passion of our colleagues that makes us stand out from the crowd. Our success simply would not be possible without the hard work and dedication of our employees.
Put simply, a career with us offers an opportunity like no other to bring alive what being part of an iconic global company is all about.
​
​
Pioneers
We do not look for "employees", we look for pioneers with a thirst for knowledge and a spirit for adventure. Those that climb ladders, open doors and cross oceans, always standing by our company values; passion for quality, enjoyment of life and respect for people, society and the planet.
Surprise us at the real interview! Tell us about your passions, ambition, learning agility and skills!
Innovation
Innovation is crucial to our long term success. Acting as an entrepreneur is lived, supported and driven throughout our organization; it is one of our company behaviours and therefore reflected in each individual objective plan!
Sustainability
Sustainability has been fundamental to the HEINEKEN company since our business began. It unites our global brands and us as employees. Our ambition is to Brew a Better World while respecting people and our planet as we grow our business.
HEINEKEN Ireland was the first drinks company in Ireland to receive Business in the Community's Business Working Responsibly Mark and in 2019 we were the recipients of Bord Bia's Sustainability Impact Award. We combine a love for our craft, a passion for doing the right things right, and a commitment to the responsible consumption of our products to deliver sustainable future growth.​
Leadership
​We consider all of our pioneers to be leaders. The way our employees lead is what sets us apart. They are able to connect with anyone around them and continuously invest in developing others. They shape the future, but at the same time deliver great results day-to-day. And very importantly, they always walk the talk; being a true role model for our company values
Do you have what it takes to be an effective leader at HEINEKEN Ireland?
​
​​​
Inclusion & Diversity
​People are at the heart of our company!
As the world's most international brewer, we know that the more diverse we are the stronger we are. We see our strength in trust, diversity and progress. As the world's most international brewer, we have created a culture where diversity is embraced and all people can thrive. We gain value from the differences in knowledge, perspectives, experiences and working styles, and aim to hire the best talent regardless of their gender, age, ethnicity, physical disability, thinking style, religion, nationality or sexual orientation. We do not just accept diversity, we celebrate it and we support it!
Our DEI journey at HEINEKEN
​​​​​​​In 2020, we launched the 9 HEINEKEN Inclusive Practices, created to spread awareness and understanding on how to practice inclusion. 1,500 leaders have completed the Inclusive Leadership program. We have a global community of 100+ Diversity, Equity, and Inclusion (DEI) ambassadors. They support management teams around the world to deliver our global DEI goals and respond to local contexts and opportunities.
In 2021 we launched our DEI EverGreen Strategy and BaBW ambitions for 2030. Also, our new Purpose, Values and Behaviours, where DEI is embedded. In 2022, the HEINEKEN shareholders approved linking the remuneration policy of senior leaders to ESG metrics, including DEI indicators (women in senior management positions).
​
​
"Wow the world with our brands and our people!"
​

Marketing & Sales Opportunities:
We are very passionate about our brands! When you're in Commerce at HEINEKEN Ireland you're at the forefront of taking our brands to the market! Through close cooperation and synergy between the global and local Commerce teams, we're able to achieve our agenda: building brands and portfolios for profit, winning at the point of sale, creating an efficient and effective route to market, and building a great people-focused culture.
Whether it's a global or a local role, Commerce will provide you with an exciting career with excellent opportunities!
​