​This case study offers insight into recruitment solutions offered by Collins McNicholas to a medical device manufacturer which produces single-use filtration systems that are bespoke to clients in the pharmaceutical and biopharmaceutical industries.
​
The first key hires are paramount to the future success of any start-up project. For this project Collins McNicholas managed the hiring processes for both the Managing Director and Director of Operations positions which were their first hires in Ireland. Our services were then required for three additional waves of hiring across a range of disciplines including Production, Finance & Accounting, Customer Services, Software, Supply Chain and Legal.
​
About the Company in Ireland ​
Collins McNicholas first met the Company following its purchase of an Advanced Technology Building, comprising of a 42,000 ft² state-of-the art manufacturing facility in the West of Ireland, as well as additional land for a 10,000ft² ISO Class 7 cleanroom expansion.
​
Sourcing Strategy
From the outset of this recruitment campaign, Collins McNicholas was heavily involved in the development of hiring timelines and organising first hires. This was achieved through the use of best-in-class talent sourcing tools that included the use of our extensive candidate database and LinkedIn Recruiter Licences to source initial key hires. The recruitment campaign was also supported by digital marketing activities, the development of a client microsite and social media campaigns.
Account Management Structure
Types of Roles Hired
Collins McNicholas initially hired for senior executive-level roles to spearhead the establishment of the production facility in Ireland, before being approached to recruit for additional waves of hiring across Production, IT, Supply Chain, Legal and Finance areas. By July 2021, Collins McNicholas had placed 21 employees with the Company, including:
| | | | |
| --- | --- | --- | --- |
| Managing Director | Director of Operations | Production Supervisor | Global Trade & Compliance Manager |
| IT Systems Engineer | Buyer Planner | Corporate Legal Counsel | Multiple Production Operatives |
| Quality Engineer | Accounts Assistant | Software Engineer | Customer Services Specialist |
| | | |
| --- | --- | --- |
| Managing Director | Director of Operations | Production Supervisor |
| IT Systems Engineer | Buyer Planner | Corporate Legal Counsel |
| Quality Engineer | Accounts Assistant | Software Engineer |
| Global Trade & Compliance Manager | Multiple Production Operatives | Customer Services Specialist |
Project Timeline
October 2018
Initial meeting with Company to discuss establishment in Ireland and talent availability
1st of February 2019
Formal announcement and commencement of public recruitment campaign
February 2019
CVs sent to client for MD and Director of Operations roles
April-May 2019
Interviews scheduled and candidates flew to LA for advanced stage interviews
September 2019
Further requests for additional hires and company ramp-up
January 2020
Request for additional second wave ramp-up
January 2021 - Present
Ongoing and recent hires include Procurement, Legal Counsel, Software and additional Operators
​
Conclusion
This project has been hugely successful for both Collins McNicholas and the Company. Collins McNicholas provided key data and information on a pricing model for the headcount from the outset, as well as organising first hires. All roles were hired in line with the agreed timelines and all hires are still working with the Company.
While the local talent pool was strong in the region, Collins McNicholas also relocated a number of candidates from other regions of Ireland who were looking to move back to the West of Ireland. A unique requirement of the recruitment process was the need for candidates to fly to the Company site in Los Angeles for interviews (in pre-COVID times). We continue to work with the Company and it has been an exciting campaign, watching the facility turn from a greenfield site to a fully functioning manufacturer, shipping products to their clients in Ireland and abroad.
Recently, our International Divison has been asked to source talent for key roles based across Europe, including Key Account Manager - DACH, Key Account Manager - Southern Europe and Regional Sales Manager (Europe).
​​
Client Testimonial
"We engaged Collins McNicholas to support us with our recruitment requirements in 2019 as we established our manufacturing site in Ireland, and they have continued to provide us with valuable support and high-quality candidates for a wide range of roles in our organisation, including Operations, Supply Chain, Finance, Legal, Customer Service and IT. Michelle, Christopher and the team worked closely with us to understand our requirements based on our plans for the organisation and to source suitable candidates accordingly. We look forward to continuing to work with Collins McNicholas in the future."
– Managing Director, Client Company
​
For further information relating to this Case Study, or to start hiring today, please contact: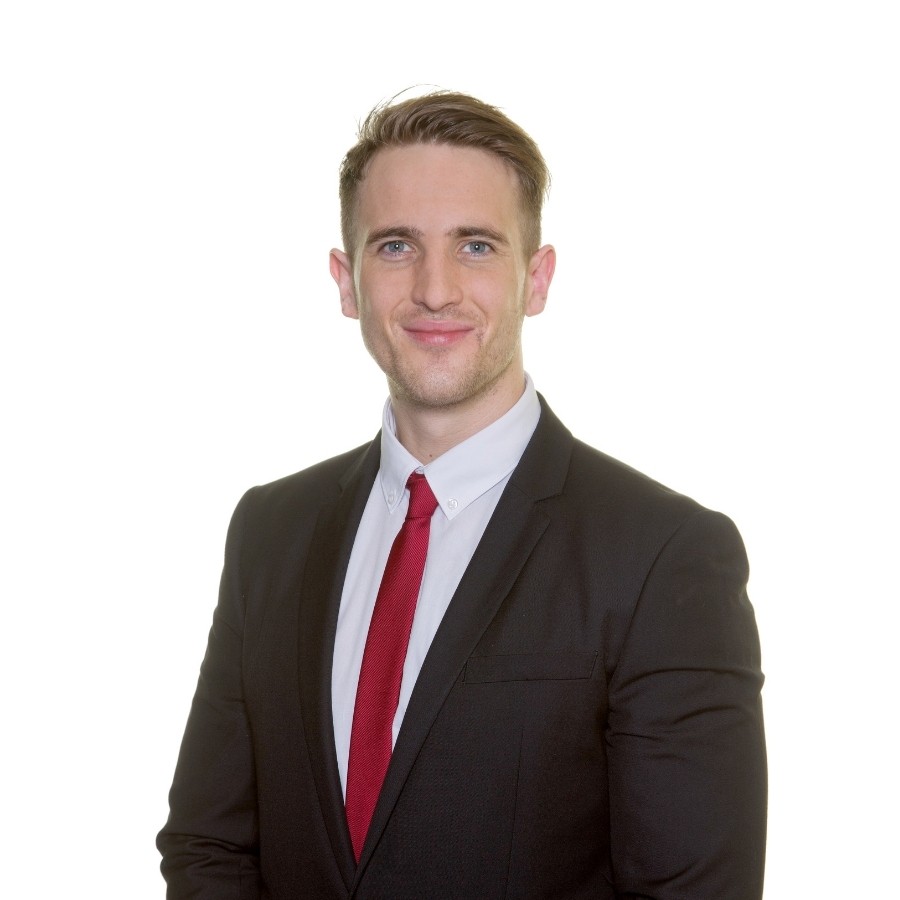 ​
Christopher O'Toole
Branch Manager – Galway
​