​
The CIPD recently released its HR Practices in Ireland Report 2023, which provides insight into the current and future state of HR practices in Ireland. The report is based on research conducted with the Kemmy Business School, University of Limerick. The survey of over 500 HR professionals highlights key trends, challenges, and opportunities facing the HR industry in Ireland. Here are some of the key findings from the report:​
​
Remote Working

The COVID-19 pandemic has accelerated the shift towards remote and flexible working, and this trend is set to continue in the coming years. According to the report, 42% of organisations surveyed plan to introduce more flexible working arrangements, such as remote working, in the next year.

Talent Management

Talent management remains a crucial priority for Irish organisations, with 90% surveyed indicating they are investing in talent management initiatives. This includes leadership development programs, employee engagement initiatives, and diversity and inclusion strategies.

Skills Shortages

The spotlight remains on recruitment and retention, with many organisations struggling to find qualified candidates to fill priority roles. The report highlights that 90% of organisations are experiencing skills shortages (up from 85%), particularly in areas such as IT, engineering, and healthcare, while 50% report higher employee turnover rates.

Key Constraints

The top three constraints on HR outlined in the report were, the lack of time availability for line managers to carry out people management activities, inadequate systems/technology and the ineffective development of HR to line managers.

Employee Well-being

The COVID-19 pandemic has emphasised the importance of employee well-being and mental health, and many organisations are taking steps to support their employees in this area. The report highlights that 65% of organisations offer online wellness/health initiatives such as Employee Assitance Programmes (EAP). For almost two-thirds of respondents, it was increasingly on senior leaders' agenda.
​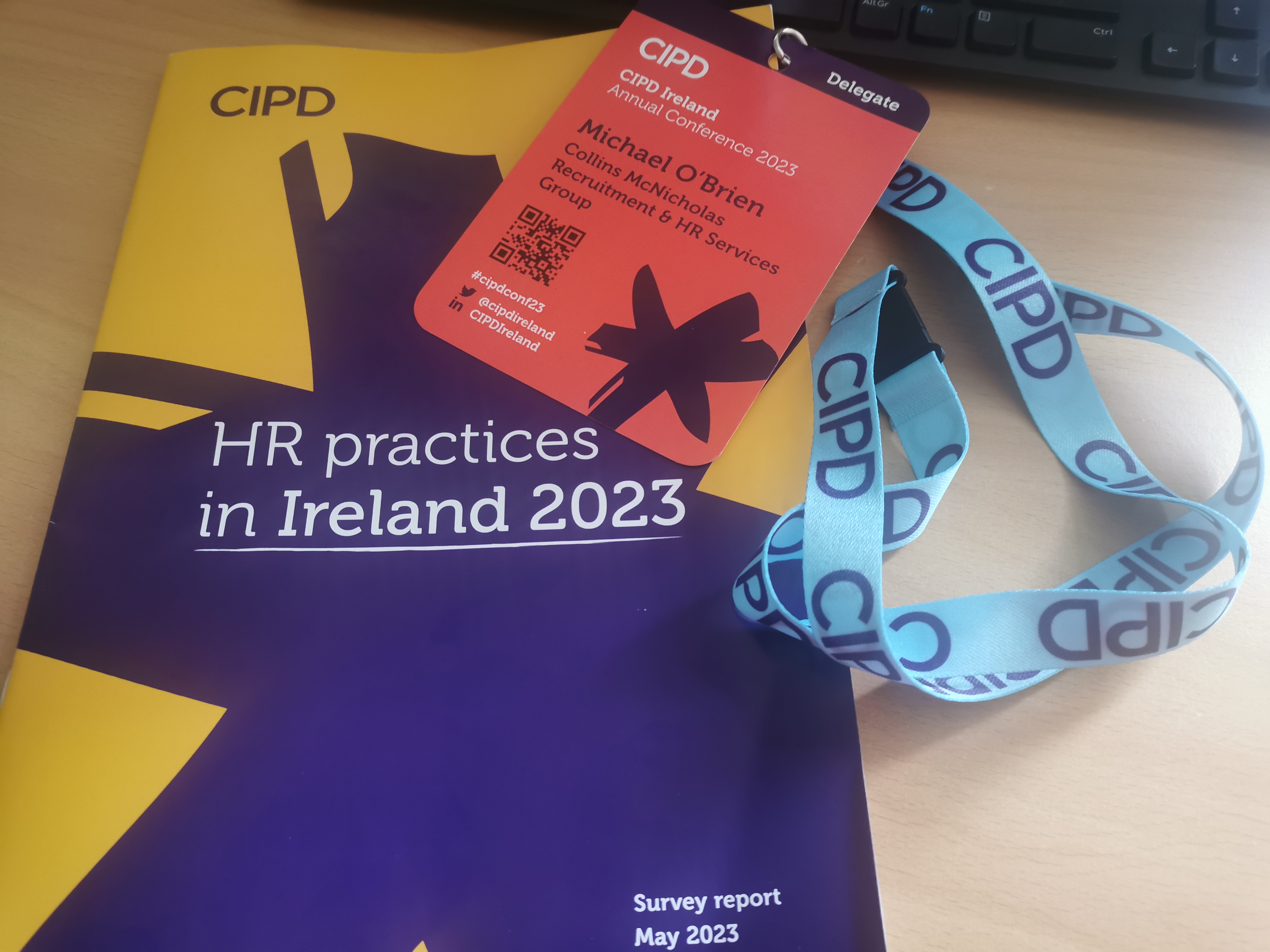 The report concludes that while the HR industry in Ireland is facing many challenges, there are also opportunities for HR professionals to make a positive impact on their organisations. By focusing on areas such as talent management, employee well-being, and HR technology, HR professionals can help their organisations navigate the challenges of today's business environment and prepare for the future.
In summary, the CIPD HR Practices in Ireland 2023 report provides valuable insights into the state of the HR industry in Ireland. By understanding these trends, challenges, and opportunities, HR professionals can stay ahead of the curve and make a meaningful contribution to their organisations.
​
Thank you to Juliet MacMahon, Caroline Murphy and Christine Cross for their contributions to this insightful report. ​
---
​
If you're a professional working in HR or looking for HR opportunities, reach out to a member of our HR recruitment team or send us your CV highlighting your HR experience. You can view our jobs page for a full list of our HR opportunities or continue reading for some of our HR insights. ​
​​​
​

​

​