​As part of our North West Relocation Survey, we spoke to Alex Lustig who is the International Innovation and Experience Analyst at LiveTiles in Sligo.
​
"I'm originally from New Jersey in the US and I spent about six months working with LiveTiles in New York City before relocating to Sligo.
Sligo has the nicest, friendliest people I've ever met and overall it was an easy move.
I've been pleasantly surprised with the food selection here — there's delicious Japanese, Korean, Italian and so much more to enjoy.
I knew I would have to make some lifestyle changes – there would be no more eating $1 pizza at 3am! But I have created more of a routine for myself, which has been positive.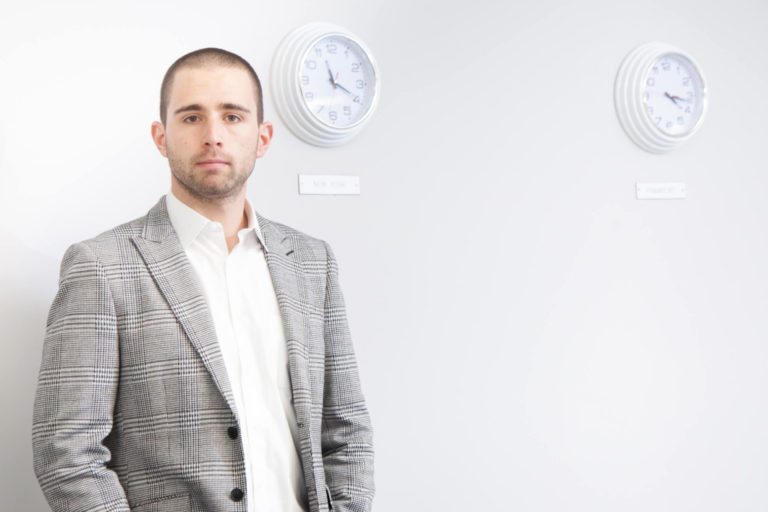 New York is like a concrete jungle, but Sligo is full of beautiful nature and now I find myself exploring outside more often. I enjoy hiking the local mountains and having road trips around the area.
I rented a car recently and drove to Achill Island. The nature around this part of Ireland is amazing and I really like the weather here too, it's like fall all year – never too hot or cold.
When I was living in New York, I paid $1,400 a month for a tiny bedroom with a shared kitchen. Now, I'm renting a two-bed house in the centre of Sligo town for a lot less – and I have space for friends to stay when they visit, that's a luxury I could never have afforded in New York.
I had an unbelievable welcome from the people at work and those I've met out and about too. Everyone is so genuine; it's really an awesome place to be."
​
​
​
​
Collins McNicholas Recruitment & HR Services Group would like to thank Alex Lustig for writing this guest blog as part of our North West Relocation blog series on living and working in Sligo, Leitrim and Donegal.
For job opportunities in the North West, click HERE.